materials passports
Reburg's buildings and building components are digitally connected through the city's cadastre.
Materials passports – electronic data sets digitally attached to each installed building product – provide relevant up-to-date information on the building product, accessible for all building actors.
The materials passport contains all relevant material, technical and health characteristics of the product, data on the current and historic use of the installed product within the building, as well as guiding information on how to maintain and (dis)assemble it. This information is accessible to building professionals, policy administrations responsible for the building stock and end users, in order to facilitate reuse, recycling or reprocessing of the specific components.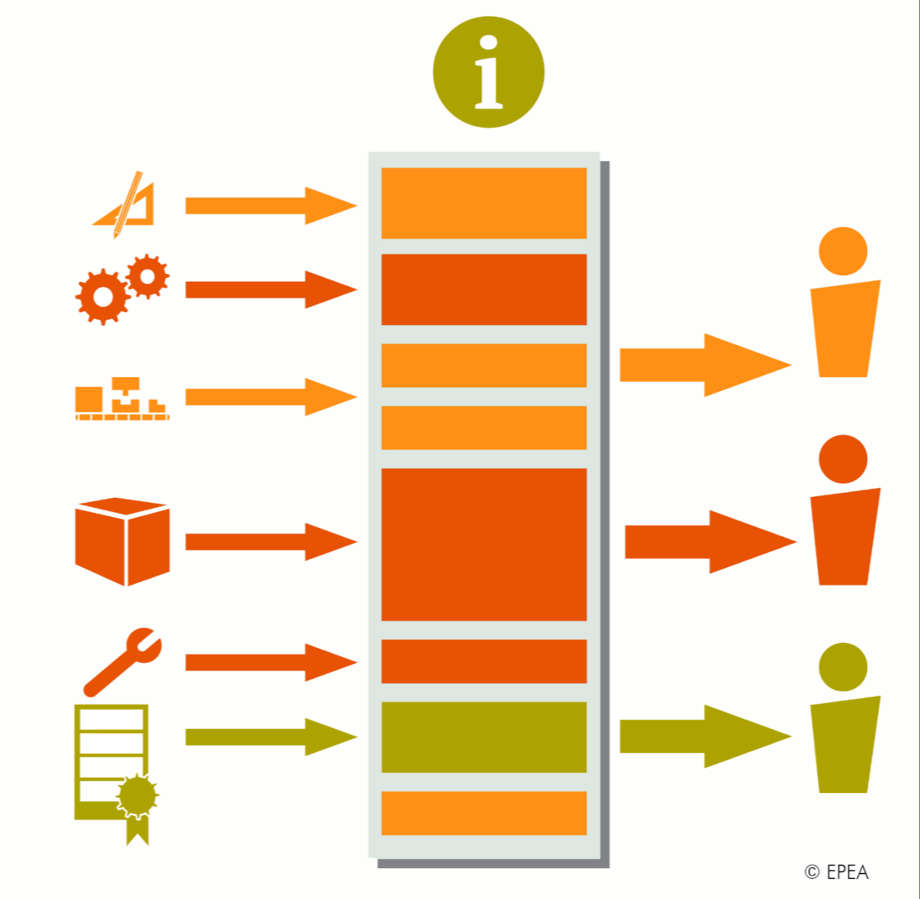 Sources: BAMB, EPEA
Thanks to materials passports, building stock managers (formerly known as facility managers) all over the city can plan maintenance and replacement works in an effective way. Component wizards (formerly known as waste managers) can easily check the city's cadastre if building products resulting from building transformation or deconstruction works can be redirected to other applications in the city. If the specifications match, the building product can directly be sent towards its next application.

Building configurators and building system developers (formerly known as manufacturers and architects) can use the  data on the materials passport to check if a component meets the specifications of a new building design. If a component's applications are limited, for example due to historical damage, this information is stored on the passport. If technically possible and financially feasible, the building product will be sent for repair, for example at the remanufacturing hall at the Urban Livers. If not possible, the product will be recycled or used as biochemical feedstock. Following reprocessing, the materials passport is renewed.

More information on the different functionalities of materials passports can be found on the BAMB 2020 website.