product service systems
Commercial products are linked to services so they can jointly fulfil specific customers' needs. That is the idea behind product service systems (PSS). PSS provide manufacturing companies a platform to: "(i) increase differentiation of its complete solution from the competition; (ii) support revenue growth beyond the limitations of a pure-product market; (iii) establish stronger customer loyalty; (iv) create continued service revenue streams; and (v) manage the whole product life cycle, …" (de Senzi Zancul et al. 2012)

Depending on the type of PSS, the end-user can choose if he/she pays only for the benefit of using a product or for also owning the product. Within product-oriented PSS, the end-user is the owner of the product, but additional services or advice are offered by the provider. For example, a yearly maintenance of the heating furnace is offered by the provider. In a use-oriented PSS, the ownership remains with the provider and usage rights are sold to the customer, either exclusively or within a community. The pay-for-use or pay per service contract is a special use-oriented PSS, in which the user only pays for the output of the product according to the use level. For example,  pay-per-lux systems, in which lighting is provided as a service instead of selling lamps.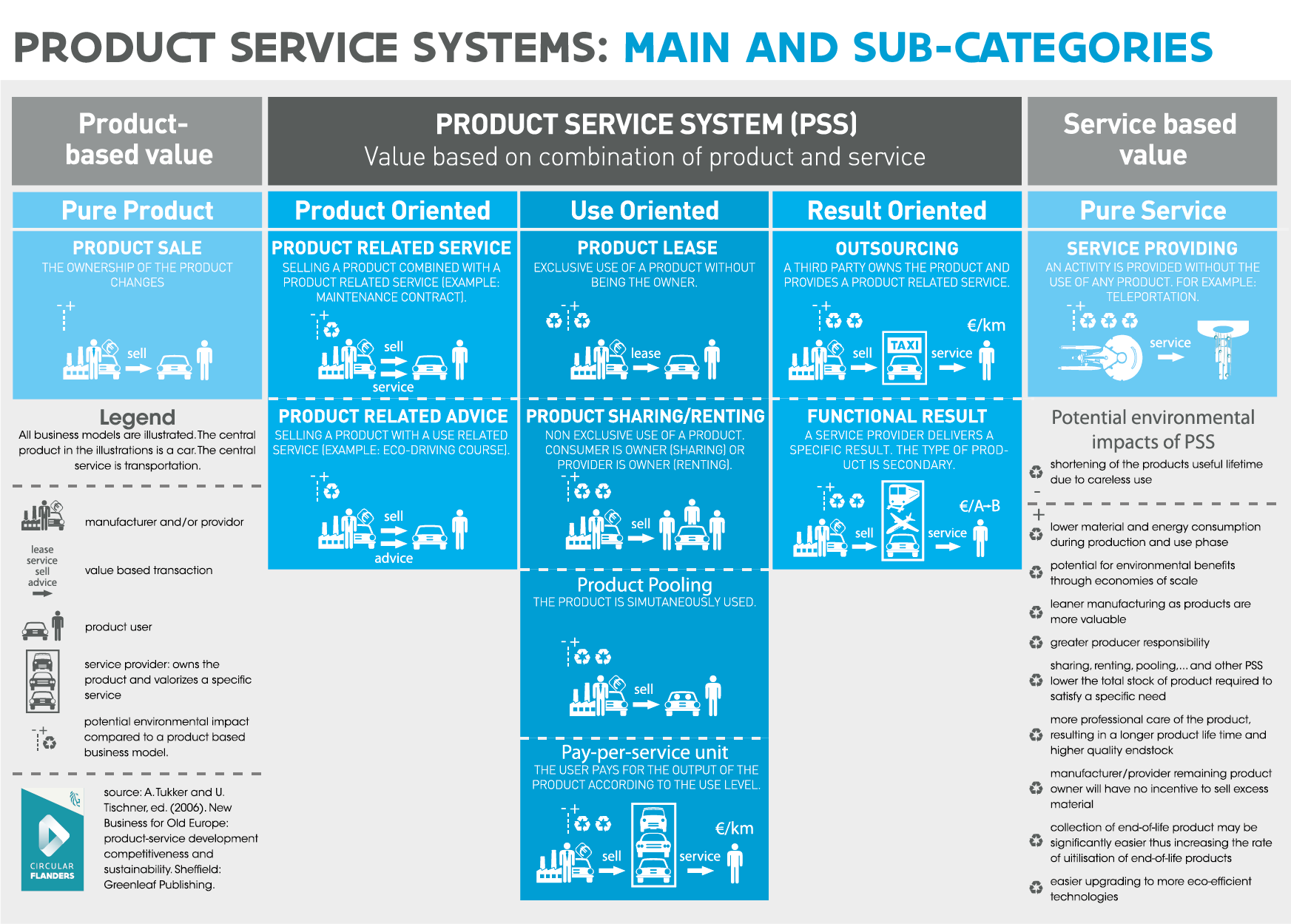 Source: Circular Flanders
Product service systems are integrated within all business sectors, so also within the building 'industry'. Have a look at the signals of change for which PSS are already available today!